Matthews Landing, (Lower Bryant Landing)
Purchased in July 1990. Our community of Stockton is unique with several amenities that attract people from all over the United States, and increasing awareness from other countries. The Tensaw River is one of the main attractions, along with our rich history in our community and surrounding communities. Our landing gives access to the beautiful landscapes of trees draping with Spanish moss and eye-catching underlying plants that make the river a relaxing picturesque view. We have two boat launches available to launch your jet ski, boat or party barge. Boating on the Tensaw River is enjoyed by a diverse group for cruising, fishing, or pulling your kids, friends, or family member on a tube. When the river water is calm, people enjoy canoeing or kayaking. Please take the time to look through our photos to see the amazing pictures of our gorgeous sunsets, bald-cypress trees with the moss blowing in the wind, friends, and family catching fish or enjoying a boat ride.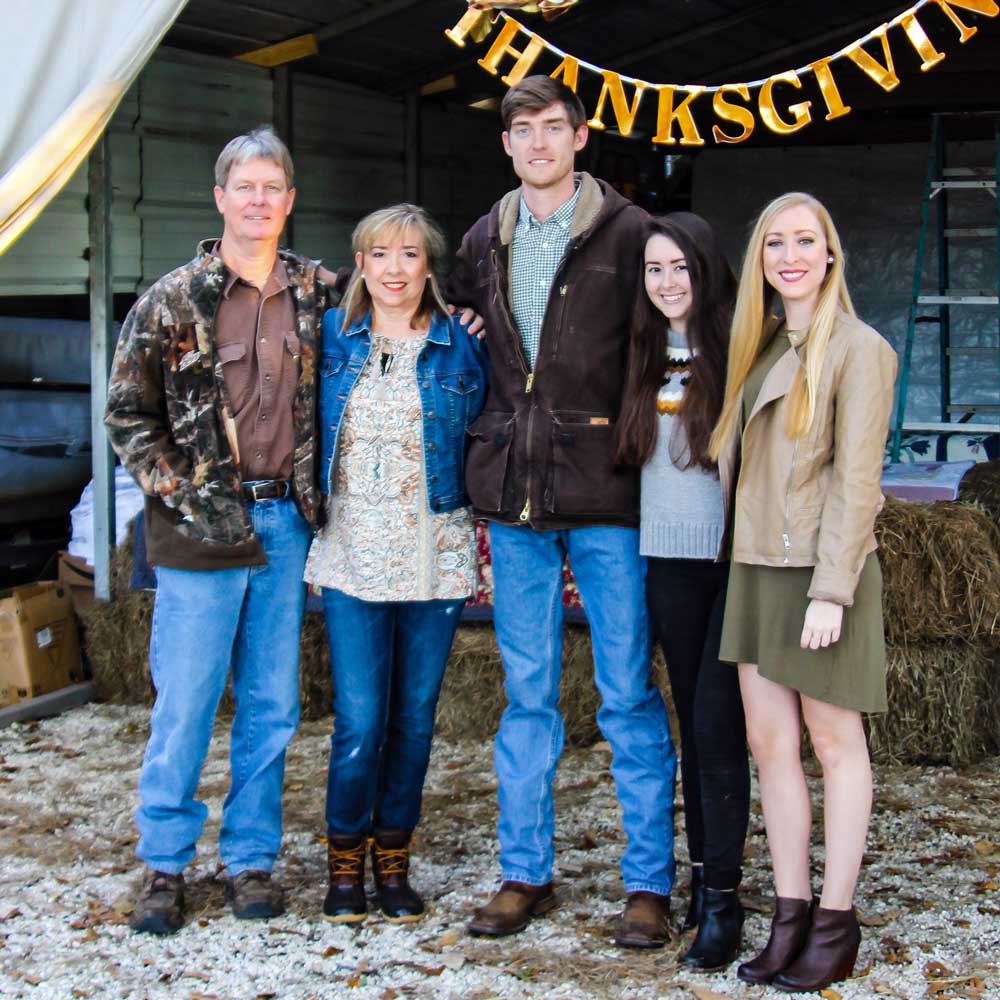 Our landing consists of short-term rental for RV spaces, nightly/weekly rental in one of our vacation properties, houseboat slips, and mobile home spaces in which to enjoy this amazing river and community. Because we live on-site, our family members are constantly evaluating and monitoring the landing. Security and tag reader cameras are located in different areas to assist with added security. Backgrounds are completed on tenants, rules and regulations are written to bring awareness of the low key, family atmosphere that our tenants and visitors love and enjoy.
Information on the Tensaw River:
The Tensaw River is a distributary of the Mobile River, approximately 41 miles (66 km) long. It is formed as a bayou of the Mobile approximately 6 miles (9.7 km) south of the formation of the Mobile by the confluence of the Tombigbee and Alabama rivers, at 31.06795 N 87.96306 W.
The Tensaw flows alongside the Mobile and Middle rivers, with the Tensaw being the easternmost flowing river. There are numerous back channels extending off the main channel into Baldwin County. It enters Mobile Bay at 30.68519 N 88.00695 W, near Blakeley and Pinto islands, and approximately 1.8 miles (2.9 km) east of downtown Mobile.
The Mobile-Tensaw River Delta is the largest river delta and wetland in Alabama. It encompasses approximately 260,000 acres in a 40-by-10- mile area and is the second-largest delta in the contiguous United States. The Mobile-Tensaw Delta is ecologically important and includes a wide variety of habitats, including mesic flood plains, cypress-gum swamps, tidal brackish water marshes, bottomland forests, and submerged grass beds. As one of the most biologically diverse regions in both Alabama and the United States, it is home to 126 species of fish, 46 mammals, 69 reptiles, 30 amphibians, and at least 300 species of bird, including more than 110 which nests in the region. The delta's considerable biodiversity has led to it being described as an "American Amazon" by naturalist E. O. Wilson.
Bottle Creek Indian Mounds is an archaeological site owned and monitored by the Alabama Historical Commission located on a low swampy island within the Mobile-Tensaw River Delta. This site features 18 earthen mounds-built centuries ago by Native Americans and was once one of the largest communities in the Southeast. The big cypress tree known to our area is listed in the Alabama's Champion Tree program, which lists the biggest specimen of each species in the state. This cypress tree in measures 27 feet around, over 100 feet high and is believed to be around 300 years old. It is strongly advised to have someone aware of the location and directions to these attractions. It is easy to get turned around while walking in the swamp to find these treasures.
The Stockton area is also known for the historic site of Fort Mims where you can visit the graves of Red Eagle and his mother Sehoy III, of the Wind Clan. This is the site of the 1813 battle where more than 400 settlers, many of mixed Creek heritage, fell in an attack by warring Redstick Creek Indians. This marks the outbreak of the Creek War of 1813-14, a phase of the War of 1812. An annual re-enactment is held the last weekend in August. Visit the website for more information. https://preserveala.org/fortmims.aspx?sm=g_f and also https://fortmims.org Fort Mims is a historic property of the Alabama Historical Commission. Directions: Hwy 59N then W on CR 80 – 3 miles. Near Boatyard Lake-Right on Fort Mims Road, 1813 Fort Mims Road, Stockton, AL 36579.
Restaurants and Local Shopping:
Famous local restaurant The Stagecoach Café: 52860 AL-59, Stockton, AL. 36579, 1.3 miles from our Landing. The Stagecoach is known for their famous lunch and Friday – Saturday night Seafood options. 251-580-0608, for more information about their menu and hours of operation.
Powells Grocery: 52825 AL-59, Stockton, AL 36579, 1.3 miles from our Landing. This small grocery has a variety of essentials you might need, for example: Steak, ground hamburger, pork chops, Conecuh sausage, snacks, and drinks. They also sell gas, carry some fishing tackle, worms, crickets, and minnows. For more information, you can call 251-937-8495
Dollar General: 52755 AL-59, Stockton, AL 36579, 1.3 miles from our Landing.
Bay Minette is only 10 miles south on Hwy 59, to other restaurants, and shopping.